Flamenca Beach (Mosca Cove)
Beaches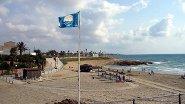 A small size protected cove with interesting natural features, bordered by two areas of rock that provide the aspect of a very deep bounded bay of fine sand. It is a very peculiar coastal space united to the neighbouring Estaca Cove through the promenade of the Flamenca beach, where an original sun dial is located.
Details:

Length: 108.00 m.
Average width: 63.00 m.
Occupancy: Alta

Quality certificates:
Gallery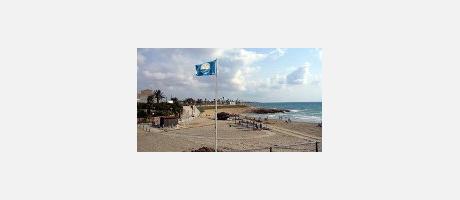 A beach cove composed of fine white sand, located between housing developments it is highly popular in the summer time. Provided with all the necessary services.