Festivities in Honour of Santa Cecilia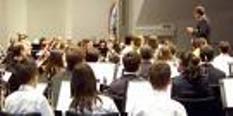 Torreviejas´s musical tradition makes the fiestas in honour of the patron of the musicians be lived with special interest. The day stands out because of the combination of religious acts with musical events, all of them with the image of the Saint as principal motive.
Details:

Town: Torrevieja
Start date: 22/11/2016
End date: 22/11/2016
variable. Se suele celebrar a finales de noviembre.