The San Ramón Festivity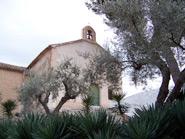 In the morning, Holy Mass is celebrated in the chapel. In the afternoon, sporting events take place, followed by the Les Parrandes dance, which brings the celebration to a close.
It is customary for pregnant women to pay homaage to San Ramón, the caretaker of those with child.
Details:

Town: Biar
Start date: 31/08/2017
End date: 31/08/2017