Fiestas de la Vendimia de Cheste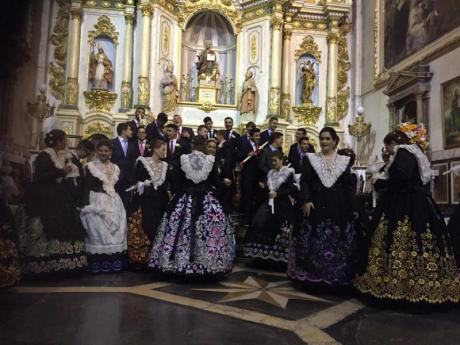 The festivity of the 'Vintage' in Honour of the Patron Saint begins with the "pisá" (the crushing) of the grape, which gives way to an endless number of acts from which are emphasised; processions, the gastronomic fair, bullfighting, and musical spectacles.Each October, the Valencian town of Cheste celebrates its festivities in honour of St. Luke the Evangelist, one of the most important days in their festive calendar. These festivities, which since immemorial times have paid tribute to the patron of the town, popularly known as the Harvest Festival, have their main day on 18 October, the feast of St. Luke. The celebration commemorates the agricultural tradition of the town, especially the harvesting of the old fields of Cheste, and the work of all farmers who labour in the production of wine.
The Harvest Festival begins with the traditional 'treading' of the grape, which gives way to a host of events which include a food fair, processions and bullfights, and music.
Details:

Town: Cheste
Start date: 01/10/2016
End date: 18/10/2016
Los días grandes tienen lugar la segunda semana de octubre, la semana anterior a la festividad de San Lucas Evangelista (18 de octubre)