Festividad de San Bartolomé y Santísimo Cristo del Calvario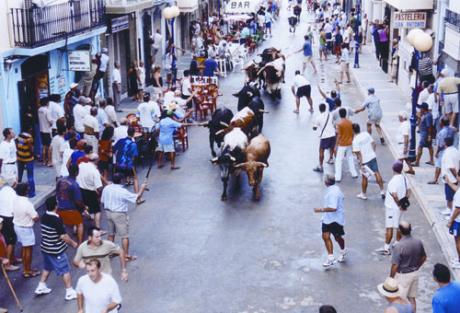 The parade marks the start of celebration. The days of St. Bartholomew and the Blessed Sacrament an offering of flowers is made. A highlight of these days is the traditional bullfighting events, such as the "Entrà" and "Eixida" (entering and coming out), similar to the popular San Fermin, as well as heifers fighting or 'bou embolat'.
Details:

Start date: 23/08/2016
End date: 01/09/2016
Día 24 fiesta laboral local.