San Antón y Media Fiesta de Moros y Cristianos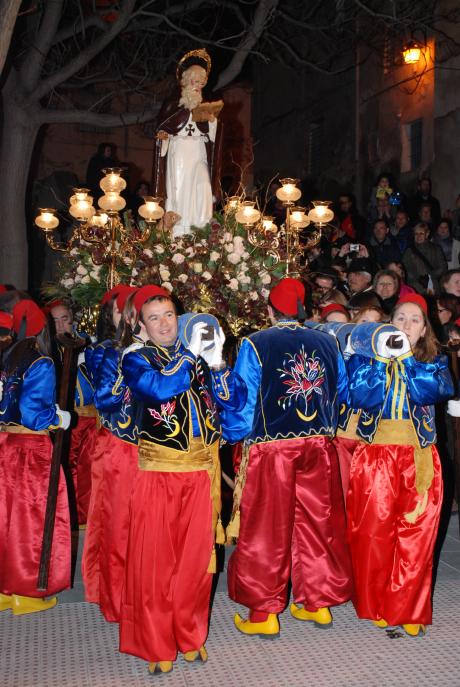 Taking advantageof the feast of St. Anthony, on 17 January, the Half Festival of Moors and Christians is celebrated because the saint is their patron. A parade of the 'Collas' (troupes) and musical groups of Elda is held through the streets of the town, playing Moors and Christians marches typical of these celebrations.
On January 17, several events are held throughout the day, such as the mass of the hermitage of San Anton, the lighting of a bonfire and a traditional blessing of breads and animals, all accompanied by traditional music and dances from the region. The celebration continues during the weekend with lots of events, where we can highlight the parade to be held on Sunday morning, in which the winning squads of each troupe parade, accompanied by their Captains and Flag bearers, which is an interesting development of the Moors and Christians Festival to be held in May.
Details:

Town: Elda
Start date: 14/01/2017
End date: 22/01/2017