perSenda Esports d'Aventura
perSenda Esports d'aventura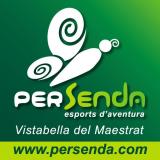 perSenda Adventure Sports allows you to make the most of the Peñagolosa Natural Park whilst enjoying mountain activities and nature. This region has stunning landscapes and forgotten locations that are teeming with a broad variety of fauna and flora. Discover the traditional ascent to the peak of the Peñagolosa and our trails suited to all levels, not to mention hiking with snowshoes, a new experience for snowy days.
We at perSenda thoroughly enjoy the adrenaline rush or riding down the trails and paths of Peñagolosa on our bikes.
Otras actividades organizadas por la empresa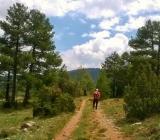 "All paths deserve to be explored, even when they do not lead anywhere". Paul Venham
The Valencia Region offers excellent infrastructure for hiking: it has over 5.000 kilometres of...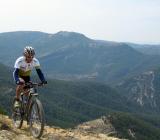 This activity is carried out on a Mountain Bike (or MTB) on mountainous terrain. This term is applied to all other cross-country terrain types that present many of the difficulties present in......