Aventura Pata Negra Dénia
Active tourism: guided and custom tours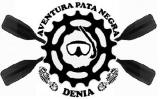 Hiking Guided and Custom Tours, by mountain biking and road biking. We are a small company focused in active tourism born from the combination of passion for the sport and love and respect for nature. We are located in a privileged environment -Denia, a village in the Costa Blanca area- and are proud of enjoying and sharing experiences with you by means of our guided hiking, mountain bike and road bike tours.
Our main goal is to adapt to our customer needs. We customize each tour in terms of schedules, meeting points, number of people per group and level of difficulty.
Address:
Avenida Miguel Hernández, 10
03700, Dénia
Phone: +34 679 155 061
Otras actividades organizadas por la empresa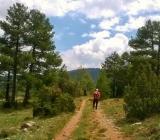 "All paths deserve to be explored, even when they do not lead anywhere". Paul Venham
The Valencia Region offers excellent infrastructure for hiking: it has over 5.000 kilometres of...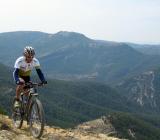 This activity is carried out on a Mountain Bike (or MTB) on mountainous terrain. This term is applied to all other cross-country terrain types that present many of the difficulties present in......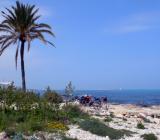 The Valencia Region offers varied landscapes and a climate that is highly suitable for bicycle tourism. Beyond the trails that follow the mountains of Valencia, which are suitable for mountain...