Cofrentes Turismo Activo
Valle de Cofrentes Tourism Operator. Welcome to nature!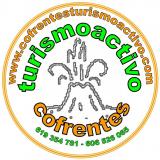 We at Cofrentes Active Tourism organize and carry out one-day, camping and longer activities, as well as weekends or formats tailored to suit our clients, in nature and in a safe and accessible environment throughout the year.
Cofrentes Active Tourism, SL is an adventure tourism company and tour operator. Our catalogue of activities includes blue water and white water rafting down the river Cabriel, rafting, hydro-rafting, boat tours down the Cabriel, horseback tours, flight baptisms (we operate two small aircraft based in Requena), hiking and cycling tours, tours on electric quads, beginner sport fishing, laser tag, paintball, a multi-adventure park, visits to honey and hackberry factories and caves, as well as sport floats, bachelor parties, wine tourism, outdoor training and team building.
We are more than a mere active tourism company; we also specialize in outdoor training, corporate events, family holidays and experiences for schools and groups.
Address:
Calle Fuentecillas, 1 bajo
46625, Cofrentes
Phone: +34 619 354 781
Otras actividades organizadas por la empresa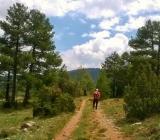 "All paths deserve to be explored, even when they do not lead anywhere". Paul Venham
The Valencia Region offers excellent infrastructure for hiking: it has over 5.000 kilometres of...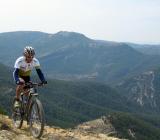 This activity is carried out on a Mountain Bike (or MTB) on mountainous terrain. This term is applied to all other cross-country terrain types that present many of the difficulties present in......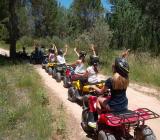 A motorcycle with four wheels and, by extension, driving four-wheel drive motorcycles through forest trails or duly prepared circuits. This activity is often carried out in groups and led by......