Totglobo
Flights, tours and balloon rides in Valencia, Alicante and Castellón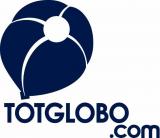 Have fun with your friends and family by taking a gentle ride through the Mediterranean sky. Wafted by the wind, Totglobo allows you to contemplate the beauty of an unforgettable sunrise. As the sun paints the world in bright colours, you can play with the wind, touching the clouds above the mountains and forests. Get away from the rush, stress and daily routine and enjoy the peace and freedom of riding on the back of the wind. An original and unforgettable gift.

Otras actividades organizadas por la empresa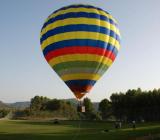 Balloon flying is an activity that is carried out from dawn, noticing how nature awakens at your feet as the sun ascends across the horizon. The activity is performed for about one hour, during...