Oxytours
Tourism with roots and wings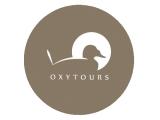 Oxytours offers you quality nature experiences: innovative, off the tourist track, respectful of its surroundings and full of flavor and extraordinary nuances.
We design routes to live an unforgettable experience of knowledge and immersion in the nature, culture and cuisine of the Costa Blanca region.
Behind the spectacular seafront of the Alicante province, there is much more than sun and sand and we are looking forward to showing it to you! Walking along mountain trails, unveiling history and cultural heritage of our hidden valleys, sailing or entering wetlands of international importance due to its rich biodiversity of fauna and flora are just some of the activities we offer.

And, of course, we aim to bring you closer to the flavors of our exceptional gastronomic tradition. Taste delicious lunches of typical products from Alicante or eat at one of our selected restaurants, where the quality of local products and the slow work in the kitchen will be the perfect end of a day that we are sure will not be easily forgotten.
Otras actividades organizadas por la empresa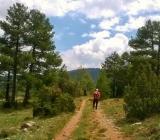 "All paths deserve to be explored, even when they do not lead anywhere". Paul Venham
The Valencia Region offers excellent infrastructure for hiking: it has over 5.000 kilometres of...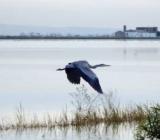 Pick up the binoculars and fall in love with the exciting world of birds: observe and photograph them and enjoy their habits, shapes and sounds.
The Valencia Region offers a wide variety of...