For a perfect rural escape: House of the Cigroner
Gastronomía, ocio y diversión, turismo cultural, turismo rural
Casa del Cigroner
+34 675786041
Offer description:
Xàtiva hosts a perfect house for a rural escape. His location and the surroundings will make you have a great time, since it is an ideal zone for cycling, hiking and the gastronomy. Keep fit operation can expect!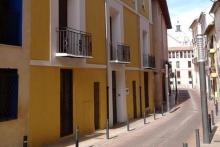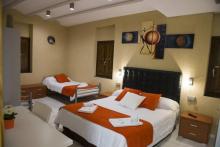 Casa del Cigroner is a recently opened accommodation which is in the ancient center of Xàtiva, Valencia. The building, a house dating from three centuries ago, has been refurbished and made into a more modern hostel that has of rooms perfectly equipped with air conditioning and bathroom. Also, it hosts a restaurant, which offers Spanish typical food, and a café where travellers will be able to taste the gastronomy of Xàtiva and its surroundings.

The atmosphere of the building is typical of the zone and it has strong influences from the Arab presence. Dinners in his beautiful cloister with central palm are highly advisable; you can enjoy them at weekends. As the Casa del Cigroner is situated in the historical centre, we are very close to the main monuments, restaurants and bars. And also, the famous monument of the castle of Xàtiva, situated 600 metres away.
Optional services:
Xàtiva is an incredible historical city, home city of the family Borgia, included in the Camino del Cid, and it is also near the beach of Gandía and of the well-known natural zone La Cova Blanca, ideal place to go trekking, cycling tour and climbing.

Do not miss the Festival Nits al Castell, the nights in Xàtiva can be magic!