South Xàbia restaurant taste in a paradisiacal cove
Gastronomía, playas y calas, ocio y diversión, actividades náuticas
Restaurante Sur Xàbia
965 771 612
Offer description:
Located in the cove of the Granadella of Javea, El Sur Restaurant has its own boat leaving every day to fish and also a small orchard.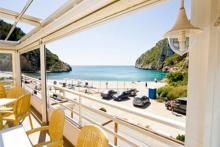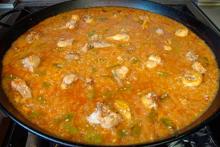 What are the reasons to go to South Xábia Restaurant? First, the taste of each of their dishes, always made with quality raw material; secondly, because it has its own boat leaving daily to fish of the day and a small garden; thirdly, because it is located in the cove of the Granadella of Javea, considered one of the most beautiful in Spain by the stunning scenery that surrounds it.
Optional services:
The road leading from the Alicante town of Javea to Granadella Creek meanders through pine forests and cliffs. In this Mediterranean paradise, South Restaurant houses since 1959. The Estalrich family manages this family atmosphere and Mediterranean stove, where what is served is always from that day and from that season.

The property has a spectacular terrace overlooking the most famous cove of Valencia Region. A rocky gravel rustic beach with crystal clear waters perfect for diving and water sports, located at the end of two Aleppo pine ravines.
Prices and more offers:
Start date: 29/08/2016
End date: 29/10/2016