Hotel RH Vinaròs Aura, comfort and elegance by the beach
Playas y calas
Hotel RH Vinaròs Aura
Tel. +34 964 407 079
Offer description:
Comfort, location and elegant design are critical factors in the Hotel RH Vinaròs Aura, a place to enjoy a relaxing and unforgettable holiday on the coast. Come to Vinaròs and enjoy the sea and the beach without giving up anything.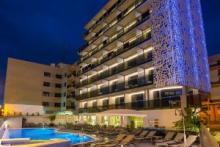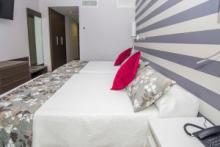 The RH Vinaròs Aura is a four-star hotel and offers 46 spacious and comfortable rooms with modern decor. Inaugurated in 2013, it stands out for its elegant design with modern, sophisticated lines, a personalized customer service and excellent facilities, including a swimming pool, a buffet restaurant and a summer terrace.

The hotel also offers the possibility of staying in adjoining rooms, allowing families to enjoy a private stay. Rooms adapted for the disabled are also available.

If you want to spend unforgettable days with your family, couple or friends, the Hotel RH Vinaròs Aura is, undoubtedly, the best choice.
Prices and more offers:
Start date: 12/06/2016
End date: 14/08/2016