La Teja Azul, an excuse to enjoy Villena
Gastronomía
Segment:

Genérico
Familias
Parejas
Restaurante La Teja Azul
965 34 82 34
Offer description:
Located in the historic center of Alicante town, the Mediterranean restaurant offers the best of the local cuisine.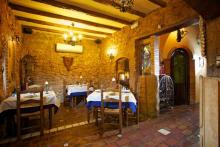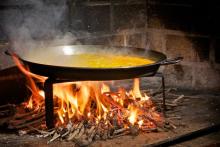 Villena is one of those undiscovered pearls of Valencia and it's always good to find an excuse to visit. Right in the center of the town is set La Teja Azul a Mediterranean restaurant that allows to know the best of the local cuisine.

A rustic atmosphere, with stone walls and wrought iron objects, takes visitors back to the Alicante countryside. A feeling that is confirmed by a letter rice present in the area as the syrupy paella with lobster or rabbit and snails. Meat and fish coexist in a family gastronomic offer in a quiet and caring environment.
The garden is one of the great attractions of the gastronomy of the town. Villena is on the crossroads between Valencia, Murcia and Castilla La Mancha. Do not miss the vestiges of its Arabic and medieval past and the rich history that permeates every corner of the old town. The castle and its monumental churches are almost a must. A good excuse to get hungry before a meal.
Prices and more offers:
Start date: 05/09/2016
End date: 07/11/2016