Party or adventure? With ruting.es, you decide…
Turismo activo, ocio y diversión
Segment:

Genérico
Parejas
Grupos jóvenes
Ruting.es
Tel. +34 620 264 263
Offer description:
Partying is not necessarily opposed to adventure, as is shown by the offer by ruting.es for the Inmaculada bank holiday: rafting, paintball or canoeing by day, and enjoying the nightlife of Venta del Moro in the evening, after which you can go to sleep in a rural lodging equipped with all comforts. All in all, a complete holiday!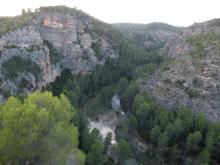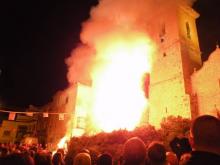 Ruting.es offers you a stay in comfortable rural lodgings equipped with all sorts of comforts, such as the country houses in La Besana, as well as to party in Venta del Moro. Music, street parties, orchestras, parades and bonfires by night, and having a fun, action-packed day in the Parque Natural de las Hoces del río Cabriel by safely practicing adventure sports such as rafting, multiple activities, paintball and dry wall climbing.
And if you've still got time, you can participate in other activities, such as visiting the Parque Natural de las Hoces museum, the wine cellars of the Utiel-Requena Denomination of Origin, or the Casas del Rey beer factory.
Prices and more offers:
Stop dreaming and come and enjoy some of the best experiences with ruting.es. Surprising, tailor-made programmes with everything included for all tastes: travelling with family, friends, with your partner, on business or in any way you want. An adventure for all to enjoy at an unbeatable price: 65 Euros for one night plus one activity. Don't miss out on this opportunity!
Start date: 25/11/2013
End date: 08/12/2013