Enjoy, rest and laugh in the Rural Hotel Barranc de l'Infern
Turismo activo, gastronomía, ocio y diversión
Segment:

Genérico
Grupos jóvenes
Familias
Hotel Rural Barranc de l'Infern
965 57 06 55 / 619 515 663
Offer description:
The Rural Hotel Barranc de l'Infern is in la Vall d'Ebo (Alicante) and it is the perfect place to get lost, to rest and to disconnect from our frantic way of living.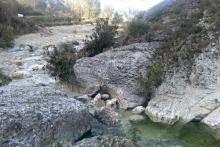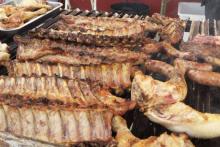 The hotel holds a restaurant serving regional kitchen with option to eat in the patio outdoors. Among their services, we can point out their free Wi-fi connection in all the facilities, rooms with a view to the mountain and to the village, central heating, TV and bath in suite with shower. It is interesting to highlight that some of its rooms have a balcony.

In Vall d'Ebo we can take the opportunity to walk along its calm streets, to follow some of its routes in Nature, to eat charcoal grilled meat, 'mintxos' or the traditional 'olleta'. The village has wonderful sightseeing places like Barranc de l'Infern. Stop in the view point to enjoy it! This ravine is known like the cathedral of the hiking although it is necessary to bear in mind that its descent is only suitable for professionals. Undoubtedly it is one of the most beautiful path of Region Valencia.

A last advice: look up to the night sky, thousands of stars are waiting for you.