Every visit, an experience. Restaurante Capri in Vall d'Ebo
Gastronomía
Restaurante Capri
965 57 14 23
Offer description:
Some places are really surprising and offer thousands of details. In the charming council of Vall d'Ebo, you can find Restaurante Capri. There, you will be able to find recipes made with lots of love and the professionalism that has passed on to the different generations.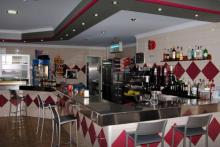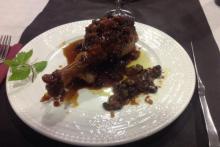 Pego i Les Valls is a treasure found in Alicante. If you are a nature lover, you cannot miss this jewel due to its landscapes, its routes for all audiences, the people's cheerfulness and the fantastic gastronomy.

Restaurante Capri is a clear example. It is located in Vall d'Ebo, a council with only 286 inhabitants that is known by cyclists, hill walkers and people from all over the world who come to enjoy its beauty. The restaurant offers a Mediterranean cuisine. We should highlight the grilled meats, the traditional dishes such as the 'olleta', the 'mintxos' or the wood-fired rice as well as the desserts. What a temptation!

Its wide terrace can host 50 diners. It is the perfect place to organise dinners and celebrate open-air events while being surrounded by flamboyant plants that swallow you up in a pleasant environment. It is the kind of place where you go on purpose just to have something to eat. And later, you can go for a walk to ease the digestion.
Optional services:
Vall d'Ebo (Alicante) is a tiny little agricultural village set deep in one of sheerest areas in the interior of the Marina Alta (Upper Marina). The orographic richness turns Vall d'Ebo into one of the favourite villages for the risk-taking sport lovers since there they can go through one of the most intricate gorges in the whole Region of Valencia: the Barranc de l'Infern. Do not miss the Cueva del Rull, a cave teeming with stalactites and stalagmites.