Cal Paradis, a well-deserved star
Gastronomía
Restaurante Cal Paradis
Tel. +34 964 320 131
Offer description:
Cal Paradis, in Vall d'Alba, is a stellar restaurant – and now more than ever, as it has been awarded a star by the Michelin Guide. This is due to a combination of factors: cooking, service and decoration. All in one!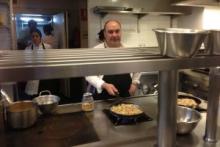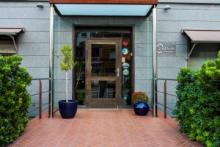 Cal Paradis is a restaurant that never fails to surprise. This is due to its exquisite and complete menus, which are highly and original, based on local products. Good presentation, a welcoming hall and pleasant staff complete the experience. It is clear that the star of Cal Paradis is well-deserved.

The restaurant has two ample and comfortable halls, and a series of reserved booths for quiet meals and dinners.

A seasonal menu with essences of the sea and of mountains, with an impeccable preparation, taste and and aroma such as red mullet with Peñagolosa truffles or its magnificent penjar tomatoes with sardines and roast garlic which leaves none indifferent. Not only due to the exceptional ingredients it uses, but also due to the feeling involved in their preparation, the feeling contributed by Ángela and Miguel, the alma mater of Cal Paradís.

Apart from the menu, Cal Paradis offers three full menus. The first one, based on rice, includes two tapas, two starters, a daily rice dish and dessert; the others are Tradición, which offers five dishes and a dessert, and Gastro-Mercat, with six dishes, fish, meat, a pre-dessert and a dessert. A veritable gastronomic luxury in Vall d'Alba.
Prices and more offers:
Start date: 03/02/2014
End date: 03/02/2014