Cal Paradis, a Michelin start at the Vall d'Alba
Gastronomía
Restaurante Cal Paradís
964 320 131
Offer description:
Cal Paradis, located in the d'Alba and with one Michelin star, strives to offer simple, local, honest and elegant cuisine.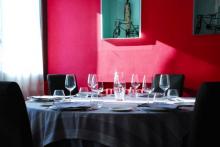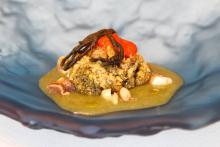 Cal Paradis is a family restaurant, as it has always been. Even though it was awarded a Michelin star in 2013, its closeness, love for quality ingredients and quality service have remained unalterable. The award has added the refinement of modern cuisine and has flooded the kitchen with creativity. Miguel Barrera has long since strived to offer simple, local, honest and elegant cuisine, and the result is paradise for the senses of diners.

The Vall d'Alba, the town in the province of Castellón where it is based, is perfect for this task as it provides products from the sea and from the mountains alike. The most outstanding dishes at Cal Paradís are braised eggplants with coffee and Catí goat cheese, its delicious "de penjar" (sun-dried) tomatoes, salted sardines and braised garlic, textured artichokes, foie gras and truffles or its skewered cuttlefish, broad beans and old-style pilota (large meatball).