Visit Albufera: Routes in boat and sunsets.
Ocio y diversión, ecoturismo
VisitAlbufera
665 860 874 / 659 915 883 / 625 591 101
Offer description:
Are you looking for different plans in Valencia which give you the opportunity to close to nature and get lost in the middle of incredible landscapes? We propose you the boat escapes by Visit Albufera.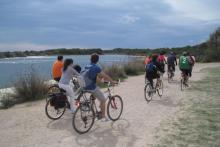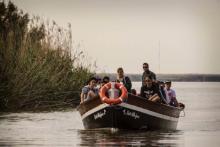 Visit Albufera Is a young company situated in El Saler, created to promote the natural spaces close to the city of Valencia, its vegetation, its fauna, its culture and history. They are children and grandchildren of the people from l'Albufera who lived from the fruits of these soils thanks to the crop of the rice and the arts of fishing and hunting. So imagine how many secrets from these wonderful landscapes they keep.

We will enjoy the visit on board of typical boat in Albufera to make different routes through the waters of the lake l'Albufera. The main jetties are the Port del Saler and the Mirador del Pujol but they offer more destinations on demand and the possibility to enjoy the route with explanations in English.

Boat sail and sunset, dinner or glass of fizzy wine, cycling route along the rice paddies, paella on board and all the experiences you can imagine are in Visit Albufera.
Optional services:
The Natural Park of l'Albufera is situated south of the city of Valencia and it is one of the most valuable Mediterranean natural spaces because of the singularity of its freshwaters. In the coastal cord which separates the lake from the sea we find dune chains and part of the restinga (spit and distinctive coastal forest) is the Devesa del Saler, cover by white pine with a rich understory. Three golas or channels (two natural and one artificial) communicate the lake and the surrounding marjal (marsh) with the sea. Each of these environments has its characteristic vegetation and fauna associated to it. The Albufera is an important place of nesting of migratory birds for the winter season. Its beauty is undeniable.