Taberna Casa Juan. A unique experience
Gastronomía
Restaurante Arrocería Taberna Casa Juan
963 442 275
Offer description:
About themselves they say: "We are a rice restaurant from around the area of Cánovas in Valencia. We only work with the freshest ingredients, which we buy from the market every day, produced through hard work and the combined experience of over 20 years." You enter the rice restaurant Taberna Casa Juan.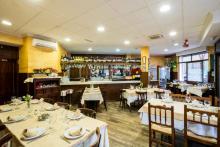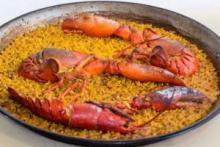 The rice restaurant in Valencia and a kitchen with ingredients directly from the daily market. Thousands of visitors from the region of Valencia often ask themselves the same question: "Where can I dine high quality rice today?" The product range of the Taberna Casa Juan is uncontested: For more than 20 years they have been preparing rice with and from high quality products – fresh from the market on the plate.

Here you can find a warm but reputable atmosphere, where you can enjoy the Mediterranean cuisine either through a typical Valencia Paella with chicken or rabbit meat (at least from those who were not fortunate enough to escape the cooking pot), or an ingenious stew. There are also stews featuring stonefish, which will leave an unforgettable taste of sea on your tongue.

The menu of Casa Juan is not big, since they only work with what the daily market has to offer, but hey, you will receive something authentic: Tasty, fresh Cuisine directly from the market.

They say, that there is no feeling more fulfilling than a costumer complimenting the superb rice he just tasted. We say to that: There is nothing better than eating with such dedication.
Optional services:
The Taberna Casa Juan is located in the Valencian district of Ensanche, close to the Ciudad de las Artes y las Ciencias. Round up your day and enjoy the strolls through the cosmopolitan neighbourhood of Ruzafa and relax at the river Turia along the day. You will daydream about it!