Cycling in Valencia with BEbike
Ocio y diversión, turismo activo, ciudades, gastronomía, turismo cultural, salud y bienestar
BEbike Valencia
963 217 076 / 639 611 553
Offer description:
The nice weather and the beauty of Valencia invite you to visit the city on foot but you have to know bicycle is the ideal means of transport to get around the city. Locate them in BEBike your perfect partner for your routes.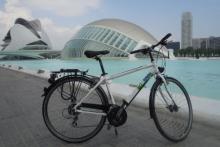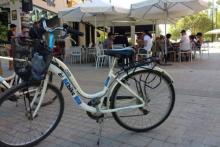 BEbike is a bicycle hire service which wants to make things easy in your routes through Valencia. Forget about traffic jams, parking problems and big efforts to get from one place to another. This is the ideal place to let you go and feel the freedom which a bike offers you.

The hire possibilities are really varied: for days, weeks, hours… Do you want to stay to see the sunset? It is also possible, as you can return your bike until 22:00 hours. Look for one of its five points for renting and star cycling.
Optional services:
Valencia on a bike is fantastic. Cycle along the city centre, El Carmen, get down up to the river Turia or dare with a route to Alboraya among the fields of chufa (where you will have to stop for a horchata) or go to the Parque Natural de L'Albufera to enjoy one of the most beautiful sunsets you can imagine.