La Pitanza, deliciously local
Gastronomía
Restaurante La Pitanza
Tel. +34 963 910 927
Offer description:
The best in the Central Market reaches La Pitanza daily, at the heart of the neighbourhood of El Carmen. La Pitanza is the place where you can always have the best of local Valencian cuisine with modern touches of genius.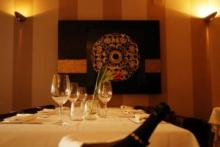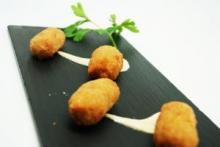 La Pitanza, next to the Plaza del Tossal, is the ideap place to enjoy a good meal after having spent a day in the most characteristic neighbourhood in Valencia. After all, La Pitanza, with its elegant decoration and capacity for forty guests, is the ideal setting for its culinary proposals.

Its cuisine is Mediterranean and local, prepared from top-quality Valencian products, purchased daily in the Central Market. Its proposals include its soft rice with mushrooms and quail, its ribs with beans or stewed pork cheeks, traditional dishes that are guaranteed to delight customers. La Pitanza also offers entrees such as chicken duck and dacsa chips with dips and all i oli, Iberian potatoes with crispy cansalà or its double zero Vieira with olive oil and coffee aroma. And, to finish a good meal, you can have some of the desserts they prepare daily.

La Pitanza has a set menu for 19 Euros during the week which changes daily. The menu has three entrees chosen by the chef, a rice dish, a soup dish, fish or meat and a dessert.