Sailing Federation: Open your heart to the sea
Actividades náuticas, playas y calas, ocio y diversión, turismo activo
Federación de Vela Comunitat Valenciana
963 53 01 20
Offer description:
On May 1, you can enjoy sea christenings and try out the nautical sports that some clubs and schools offer for free.

Are you a sea lover and fan of nautical sports? You've never sailed before and would like to learn? The Sailing Federation of the Region of Valencia is made up of athletes, coaches, clubs and associations for promoting and organizing the sport of sailing. If you're interested in trying out this wonderful sport or any other nautical activity, don't hesitate to contact them.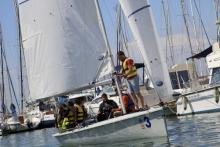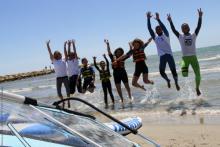 On May 1 all the sailing, underwater and canoeing federations of the Region of Valencia will celebrate "Open the Sea" day. The doors of the participating clubs and schools will be open to anyone who is interested in taking part in any of the nautical sports being offered. You can attend sea christenings and try out all the sports for free as part of a circuit of activities that will include many of the clubs and schools that dot the 500 kilometers of Valencia coastline. Don't miss it!