Hotel Las Arenas, exclusivity on the beach in Valencia
Ciudades, salud y bienestar, playas y calas
Balneario Resort Las Arenas Valencia
Tel. +34 963 120 600
Offer description:
The Hotel Las Arenas Balneario Resort is an exclusive Valencian five-star Grand Luxury hotel belonging to the Santos chain and the select Leading Hotels of the World club. The hotel, established in 1898, maintains the spectacular historic beauty of the Las Arenas spa, combining elegance and comfort.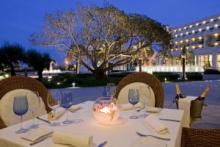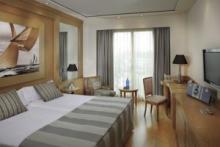 Las Arenas Balneario Resort has 253 rooms spread over 108 Classic Rooms with views to the city, 105 Deluxe Rooms with views to the sea, 30 Executive Rooms with views to the sea, eight Mare Nostrum suites and two Presidential Suites. They are all fitted with a double bed or twin beds, and its bathrooms include a bathtub and an independent hydro-massage shower.

The services offered by the Las Arenas Balneario Resort Hotel are meant to provide you with a comfortable, luxurious stay with quality that can't be matched. The hotel has restaurants with Michelin stars, a splendid and relaxing Spa, as well as lounges fitted with the latest technology.

The Hotel Las Arenas Balneario Resort is undoubtedly the best option for rest or relaxation, or to recover after a long day of work or business.