Eat the Mediterranean in Turqueta Valencia
Gastronomía, ciudades, turismo cultural, ocio y diversión
Restaurante Turqueta
96 331 42 96
Offer description:
In restaurant Turqueta, it is possible to perceive the relaxing and sober atmosphere born in the Mediterranean. You will feel summer never comes to an end in here!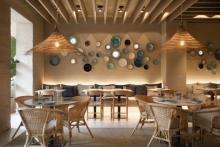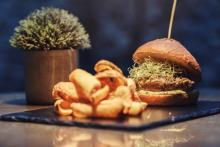 The city of Valencia hosts restaurants like Turqueta, essence of the Mediterranean Sea.Its colour, its climate, its aroma and its flavour are present in this venue and everywhere. In the decoration, the menu, the kind approach to the customers. Since 2013, they promote a healthy lifestyle through the kitchen, result of a bet for healthy home-made dishes, and with first quality ingredients. An essence which can also be felt in the space, with a well designed interior. At table, you will have you the feeling of being on holidays.
Prepare your five senses. Restaurant Turqueta is a gastronomic experience. But there is much more. Since you are in the city centre of Valencia, in the Gran Via Marquès del Turia, approach to the impressive Mercado de Colón. You are really close. It is an emblematic building which was an ancient market and it stands proud of its architectural beauty, modernist example from the early years of the 20th century. It is considered National Monument and inside it, you can go shopping or relax while you have a coffee. Look up to the ceiling, it is a real delight!