Blue Marina, the hot spot in the port of Valencia
Gastronomía, ocio y diversión, playas y calas, ciudades
Blue Marina
+34 963 118 787 / +34 672 693 699
Offer description:
Be captivated by the sea, Mediterranean cuisine and chill-out atmosphere Blue Marina in the Marina Real Juan Carlos I.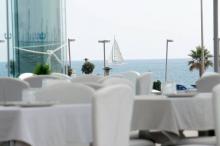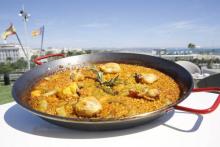 Blue Marina combines three essential elements that make the visit. On the one hand, the spectacular enclave in which is located: facing the sea, in the Marina Real Juan Carlos I. Do not forget (second element) of the terrace, one of the best in the city of Valencia, ready to welcome you during several hours with live music, chill-out room, sunsets and starry nights. And we already in the third element: the food, fresh and local Mediterranean cuisine, and cocktails of paradise.

t Blue Marina you can disconnect from the stress of everyday life just minutes away from downtown Valencia, enjoy rice, which is the signature of the house, views of the marina while the sea breeze caresses you and listen to the DJs in style, the ones that make the weekends what they are while enjoying the most innovative and unique cocktails gin tonics. Surely it is fashionable space in Valencia, the place that everyone talks about.

In the Marina Real Juan Carlos I, it is emerging a new Valencia, closest to the sea, offering the tranquility of long walks, much nightlife, culinary enjoyment and unparalleled elegance of the architecture of the marina. You'll come back a thousand times.