Alquería del Brosquil, among rice fields and orange groves
Gastronomía
Restaurante Alqueria del Brosquil
Tel. +34 963 757 970
Offer description:
Incredible surroundings, a warm environment and quality cooking. Such is the Alquería del Brosquil in Valencia, a restaurant with a Mediterranean vocation that opened its doors in 2008. Its quality Mediterranean cooking has made it a place of reference in traditional Valencian gastronomy.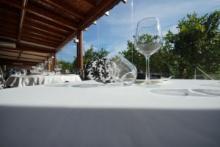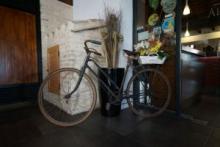 The restaurant is an authentic restored Valencian farmhouse, surrounded by orange groves and rice fields that summon the true Valencian spirit. The farmhouse, the cooking and the surroundings are the perfect combination to get the most out of life.
Each dish that leaves the kitchen of the Alquería del Brosquil is a little work of art in itself, miniature jewels that are crafted from the best market products. Its entrees include dishes such as Esgarraet, Escalivada, Titaina, Puntilla or Bollets. Furthermore, you also can also choose from a selection of ten rice-based dishes such as Valencian Paella, vegetable paella, seafood paella or mixed paella. And, last but not least, you should also enjoy its excellent meat, fish and desserts, not to mention the excellent service.