Vineyards and Cellars Vera of Estenas, Requena
Ecoturismo, gastronomía, turismo cultural, turismo rural, turismo activo, ocio y diversión
Segment:

Genérico
Senior
Parejas
Viñedos y Bodegas Vera de Estenas
962 171 141
Offer description:
The proposal we offer you now will take to visit the DO Utiel Requena. Yes, we speak about wine and especially about the vineyards and the familiar cellar Vera de Estenas. Enjoy to a maximum!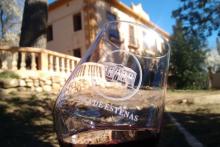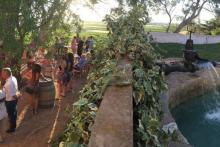 The cellar Vera de Estenas is in the valley of the river Magro, in a modernist building built in 1919 near Utiel. Seven varieties of grapes in 42 hectares of wine denomination! The microclimate, with a perfect amount of sunlight by the inclination of the land, the floor, lime-filled and to some extend rocky in the high zones, and the thorough work on the grapevines help reaching excellence. From the vineyards cultivated in a natural way, respecting the ecological surroundings, the distinct varieties of grape are born to give form to the wines.
It is remarkable that Vera de Estenas is to be congratulated because it is the first Valencian cellar in achieving the Certificate of Excellence by TripAdvisor. What is there behind this recognition? See what the travellers have to say: "Passion and vicinity with which the owners explain all the process of preparation, the quality of the wines, the friendly and familiar cellar, the originality and variety of the tourist offer, and the quantity of knowledges learnt during the visit". We are already convinced.
A cellar joined to big concepts like Nature, excellence, the Mediterranean tradition, the love by the land, the authenticity in the preparation and the truth in the tasting. Do you dare discover it?
As with the Bus del Vino Especial Vendimia, it will be very easy. On Saturday 30th September, it will start from Valencia and will take you to the cellar Vera de Estenas so that you enjoy an oenological activity more stomping on the grapes. Like it used to be done in ancient times!