Live & Enjoy. Discovering Torrevieja with the 5 senses
Turismo cultural, turismo activo, turismo rural, gastronomía, ocio y diversión
Live & Enjoy
+34 696 76 21 04
+34 666 05 19 72
Offer description:
Dramatized routes through the historical town centre, visits to wine cellars in the region, interpretative routes by the Natural Park Las Lagunas de La Mata in Torrevieja and many other experiences which will wake your senses up thanks to Live & Enjoy Torrevieja.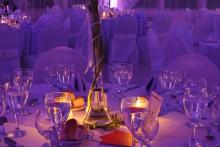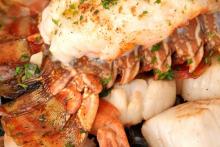 One of the most remarkable experiences they organize is the tasting included in The Sound of Wine. A multisensorial tasting where wine and music hand by hand, forming a perfect couple. A tasting of different wines, where the guests have the challenge to relate the wines with the songs that is played. The star experience of Live and Enjoy includes tastings with explanations, musicians and dinner with the wines of the selected tasting.
Live & Enjoy Is a professional company devoted to gastronomic cultural tourism of quality focused in the foreign visitor of the Costa Blanca. They organize all type of gastronomic events: tasting of wines, cellars, fairs and visits to cities with local guides/companions in different languages; Russian, French, German, Swedish, Portuguese and Norwegian.
The team of Live & Enjoy, with more than twenty years of experience like accompanying guides of groups along Europe and Africa, has as aim to transmit emotions and values through the knowledge of the surroundings, of the local wines and of the gastronomy carrying out excursions and events.
Optional services:
Fall in love with Torrevieja and the splendid beaches, the sailing tradition and salt production. Visit the Beach of the Náufragos, the Beach del Cura and that of Los Locos. The most extensive is the one of La Mata, from where can start an excursion to the Tourist Viewpoint of the Torre del Moro.