Diving centre La Galera in Teulada-Moraira
Actividades náuticas, ocio y diversión, playas y calas
Segment:

Parejas
Grupos jóvenes
Genérico
Centro de Buceo La Galera
646 67 47 66
Offer description:
Dare diving in the Mediterranean. Once you start, you won't be able to stop practising it. Scuba-diving will allow you to discover the fauna and marine flora and forget the hustle and bustle going on the surface.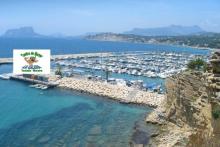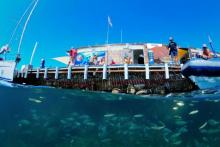 Where is immersion proposed? Certainly a good option is Teulada-Moraira. In the Nautical Club, with boats by the centre, you will find the Centro de Buceo La Galera with diving school and more than 30 different points for diving and adequate for all levels. The centre has a great experience in dives, baptisms in diving, underwater excursions and routes. The staff, highly trained and qualified personnel, will accompany us in our underwater adventure and help us to learn all about the beauties hidden under the sea.

Why? Let's talk about the benefits of diving. It helps expanding the lungs' capacity, provides relaxation and calm, improves confidence, helps in controlling anxiety and stress, and improves the psychomotor skills. You deserve an experience like this.
Optional services:
In Teulada-Moraira, there is a wide variety of experiences waiting for you. From the historic centre of Teulada, art and fishing tradition of Moraira or daring with the Ruta Vicentina.Follow the footsteps left by the Great Maestro Vicente Ferrer on his way. It is an enjoyable journey through the history, the art, the legends and the devotion which will allow us, in addition, to enjoy beautiful scenery, deepen on the knowledge of their roots and identity.