Kind environment and familiar welcome in Hostal Lucimar
Ciudades, gastronomía
Restaurante Hostal Lucimar
961 200 885
Offer description:
The restaurant and hostal Lucimar is situated in the Valencian village of Silla. One of its appeals is its location, since it provides a comfortable and strategic point to star trips both due to work or leisure reasons. We face a gastronomic establishment with huge experience and a career of more than 30 years in the sector.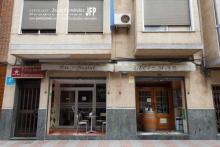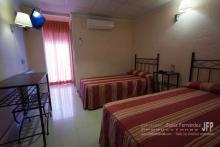 Being in Lucimar is just as being home. The facilities of the Restaurant Hostal Lucimar include private parking, a traditional decoration and air conditioning to bear the warmest months in summer. The staff of this establishment is composed by a young crew and well instructed to give us information for our plans in Valencia.

In the gastronomic side, they offer us a varied Mediterranean menu with original dishes, among which meats and grilled fish stand out. Besides, their exclusive creations satisfy both those palates which enjoy traditional flavours and those very demanding.

Ah, and if you travel with your pet; you have to know that they accept cats and dogs under 15 kg. To make things easy!

Some of the points of tourist interest in this municipality are the Church of the Virgen de los Ángeles, from the 18th century and the Muslim tower which was part of a former Muslim castle. We will find it attached to the building of the City Town Hall and it is in very good conditions of preservation.

The strategic location of Silla will allow us to reach in no time the City of the Arts and the Sciences of Valencia, to pay a visit to Bioparc or to get into Nature visiting the natural park of L'Albufera.

Look for the Port of Silla and enjoy a relaxing and incredible landscape.