Luve, romantic escape a step away from Valencia
Salud y bienestar, ocio y diversión, gastronomía
Segment:

Parejas
Senior
Otros
Motel Luve
961 350 847
+34 602 21 48 62
Offer description:
A new concept of accommodation "mega romantic" designed for those who want a different staying and whose needs go further than those established by a schedule. And in San Antonio de Benagéber!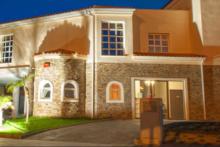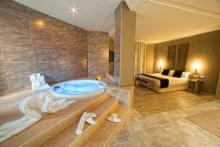 The most comfortable "check in" ever - through a tactile screen -, exclusive services like garage with direct access to the room, rooms with Jacuzzi, sauna, spa and all types of luxuries so that the stay can be comfortable, intimate and unique. Rent by hours and restaurant with option to service in room.
The Motel Luve puts to our disposal different packs to make our staying even more charming. Room decorated with petals of rose, aromatic candles, chocolates assortment, oil for massage, cake and bottle of cava and a pile of accessories to unleash our imagination. Dare to life the experience and break with the routine!
Optional services:
San Antonio de Benágeber is a young place very near the Valencian capital. It has very recent history recent and it is very near one of the municipalities of Benagéber (The Serranos), flooded in 1952. Between its different appeals, we should point out the location, between two natural parks – the Natural Park of the Turia and the Natural Park of the Sierra Calderona-. Take the opportunity to disconnect and breathe pure air.