Morvedre Renascitur Association or the value of special regions
Turismo cultural
Asociación Morvedre Renascitur
625 058 094
Offer description:
The Morvedre Renascitur Foundation was created to bring the vast historic heritage of the city of Sagunto and the districts of Camp de Morvedre and La Plana Baixa to the awareness of the tourist sector.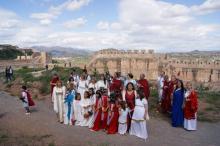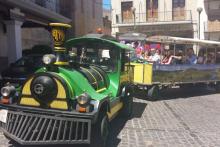 Among Sagunto's historical heritage is the largest walled fort in Spain, with an internationally known Roman theater, a historic district of considerable size and importance and spectacular beaches, not to mention its significant industrial archaeology located in the port. This is an architectural legacy definitely worthy of being shared.
In addition, Sagunto is the capital of the district of Camp de Morvede, where you will find an endless array of tourist attractions such as Font Quart fountain, Benavites Tower, Albalat dels Tarongers and Benifairó de les Valls palaces, Santo Espiritu en Gilet Monastery and the Molí de Quartell mill, to name just a few. The Almenara and Xilxes wetlands, the Sant Josep Coves and the beaches in Canet de Berenguer are also worth visiting.