Get to know the history of Riba-roja de Túria through its waters
Turismo cultural, ocio y diversión
Tourist Info Riba-roja de Túria
96 277 21 84
Offer description:
The Urban Water Trail in Riba-roja de Túria will take you through its historical centre, following the guiding thread of buildings related to the use of water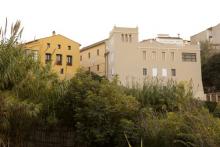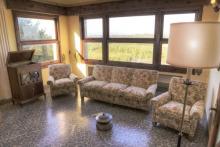 The Urban Water Trail in Riba-roja de Túria provides you with a chance to discover the historical centre of this town in Valencia first-hand through its most emblematic buildings. This city is closely related to the river Túria, so get ready to visit all of its heritage related to the use of water: the Old Bridge, the Cistern and the Wash-House. You will also be able to delve into ancient customs and traditions by visiting the Sagrada Familia Asylum-Convent and the Miller's House.

Be sure not to miss this one-of-a-kind opportunity to discover the history of Riba-roja de Túria, a town that belongs to the Turia Natural Park, whose main attraction is the natural corridor that can be followed on foot or on a bicycle and which follows the riverbed and the fields irrigated by its waters. Another local attraction is the Maldonado Municipal Park, which features a network of miniature trains and in which you can enjoy a ride on a steam locomotive during the winter as well as splendid theatre and cinema displays during the summer.