Chozas Carrascal, the culmination of the dream of a family
Gastronomía, ecoturismo, turismo rural, ocio y diversión
Segment:

Genérico
Parejas
Senior
Bodega Chozas Carrascal
963 41 03 95
Offer description:
The wine Utiel-Requena offers a wine tourism experience that dive into the secrets of an exceptional wine.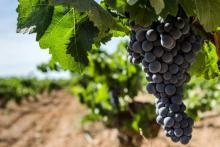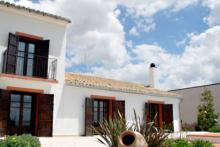 In 1990, López-Peidro family decided to take an exciting project: to create quality wines in a unique environment. In the fine Chozas Carrascal, located in San Antonio halfway between Utiel and Requena, vineyards coexist with almond and olive trees, and can make one of the most renowned wines of the Valencia Region.
The farm is home to a wine tourism experience thanks to the unique sensations you can live, breathe the air that comes from the earth and know the process of making their wines. The winemakers of the winery command a tour care where their passion for the world of wine and share their experiences with visitors. An unique experience.
The tour begins at the Museum of Tags, where the beautiful landscape is contemplated. A walk through the organic vineyards leads to the explanation of how the wines are made Chozas Carrascal, touring through the fermentation rooms and quiet and magical barrel room. A lively beach wrapped in the gardens of the winery and leaving the best for the end: wine tasting of Valencian ensign.
Prices and more offers:
Start date: 05/09/2016
End date: 07/11/2016