Casa Rabat, modernist style at the heart of La Safor
Ocio y diversión, ecoturismo
Casa Rabat
96 280 14 64 / 632 746 903
Offer description:
Erected in the year 1920, Casa Rabat features four rooms that can host up to 13 guests.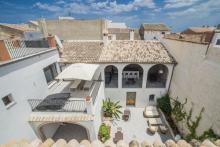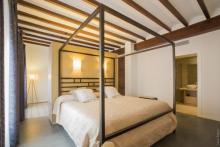 Casa Rabat is a beautiful building constructed in the Modernist style and located at the heart of the town of Rafelcofer, in region of La Safor, in Valencia. It was erected in 1920 and it boasts four rooms that can host up to 13 guests as well as a large living room, a spa with jacuzzi baths and hydro massage showers, several terraces and a large garden patio that is ideally suited for relaxation.
Located at the heart of the horta (agricultural belt) of Gandia, in the centre of a plain that forms the Serpis river valley, Rafelcofer stands out due to the modernist residences that line its main street, its prehistoric arcaheological digs, the subterranean passages from the Civil War and the beautiful agricultural landscapes dotted by the characteristic irrigation canals that are typical of this town.