Hotel Abadia, rustic rooms with a view of the Puebla de Arenoso mountains
Turismo rural, ocio y diversión
Hotel Rural Abadia
964 124 529 / 617 760 839
Offer description:
The Abadía rural hotel has a pleasant terrace and a charming, welcoming restaurant.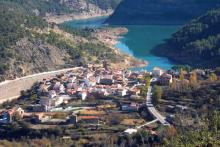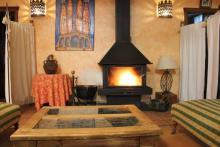 The Abadía Rural Hotel is a cosy building located in the small town of Puebla de Arenoso, in the Castellón region. Specifically, it is located on a triangular town square, a medieval oddity in the Region of Valencia. Twenty welcoming rooms, a living-dining room decorated with characteristic items from local rural life, a cafeteria service and a reading area with a chimney make these lodgings a hidden gem that is well worth visiting.

The area boasts a varied array of outdoor activities including hiking, rock climbing, rafting and horseback riding. Once you're done exercising, the hotel features a pleasant terrace on the square itself where you can kick back and relax, as well as a charming and welcoming restaurant where you can recharge your energy after having taken in the sights of the Alto Mijares region.