A restaurant with history in Vinaròs
Actividades náuticas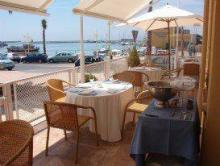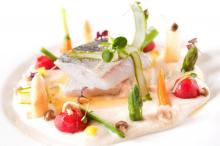 El Faro restaurant was built in 1860 as the lighthouse keeper's home and enjoys a stunning location facing the harbour and adjoining the seafront promenade. The food prepared here is based on seasonal produce available in the market, with fresh fish caught in seas off the Mediterranean coastline, such as Almadraba tuna, mussels and octopus, and touches of creative flair inspired by Japanese cooking.
Optional services:
El Faro, a traditional sea food restaurant overlooking the Mediterranean and serving innovative cuisine.
Prices and more offers:
Chef Raúl Resino, winner of numerous awards and prizes, awaits you with a new style of cuisine and an innovative menu. Enjoy its spacious terrace area overlooking the sea while you eat one of the star dishes, langoustines from Vinarós. Come and have a delicious meal at this seaside restaurant full of history and set in a beautiful location.
Start date: 09/06/2013
End date: 16/06/2013