Pure Mediterranean cuisine in Peñiscola
Actividades náuticas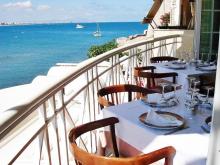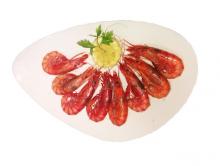 Experience the pleasure of enjoying the tradition and experience of several generations of seafood specialists while you sit on the terrace at Ca Martí Muramar. The Mediterranean-inspired menu features a range of excellent seafood, a huge variety of rice dishes, freshly caught shellfish and homemade desserts. The menu also includes a series of age-old local dishes from Peñiscola's past.
Optional services:
At Ca Martí Muramar restaurant you'll savour exquisite fish, shellfish and rice dishes at your table beside the sea.
Prices and more offers:
The restaurant has a first-floor dining room with lovely views over the beach and the sea, and the owners also run the Hostal Muramar guest house and exclusive villas in the local area.
More information: http://muramar.com/es/
Start date: 07/07/2013
End date: 31/12/2013