Hosteria del Mar opposite the beach
Gastronomía, ocio y diversión, playas y calas, turismo cultural, actividades náuticas
Restaurante Hostería del Mar frente a la playa
+34 964 48 06 00
Offer description:
A privileged location in first line by the beach. Decorated in Castilian style with Mediterranean touches. In Peñíscola we find Hostería del Mar. With 86 rooms, this hotel can become an unforgettable place with its large windows and patios opened to the sea and its tropical garden which invites to take a rest.

The good kitchen in restaurant Los Ficus, the rest drink in bar El Ventanal, or the summer nights in the bar-patio in Hosteria del Mar, invite us to enjoy the best moments in good company.

The hotel completes its facilities with restaurant, lounges for banquets and conventions, TV lounge, loan of books, snack bar, garden bar in summer, service of hammocks and shades, billiards, exterior swimming pool and different facilities for parking.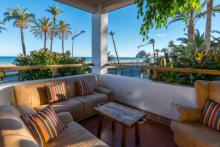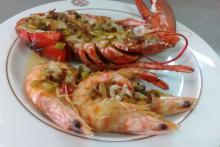 In Peñíscola, between the Mediterranean Sea and the mountain chain of Irta, you will be able to choose between varieties of ambiences. Long beaches and hidden coves invite you to enjoy the sun and beach tourism. But, the town is also shows high up in the craggy rock Castle of the Pope Luna, a fort from the Templar dating from year 1307 which has become an unassailable watching tower, surrounded with a set of walls which protect the old part of the city.

Do you come to this Mediterranean paradise?