Paixixi, or the brazing furnace of Ontinyent
Gastronomía, ocio y diversión
Paixixi Espai Gastronomic
961 91 08 57
Offer description:
Paixixi is a new culinary space in which the most traditional of flavours coexist with a personality of their own.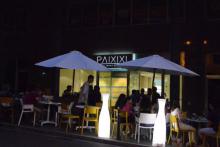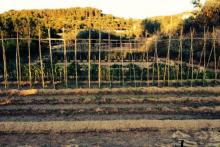 Located in the town of Ontinyent, in the province of Valencia, Paixixi appears as a new culinary space combining the most traditional flavours in Mediterranean cuisine with the unique personality offered by its unique brazing furnace, which is at the heart of an establishment that has it all when it comes to surprising your friends or family with a meal for ten.
Optional services:
Here you can enjoy highly varied cuisine ranging from traditional Valencian tapas to more elaborate and innovative dishes, all of which are prepared in a brazing furnace. The menu is simple and built around seasonal products, and the restaurant is located in a town that takes you back in time, with a historical centre that maintains the imprint left by other cultures throughout the ages, offering an intimate, peaceful atmosphere.