L'Alqueria de Nules: Traditional food in a natural setting
Gastronomía, ocio y diversión
Restaurante L'Alqueria
964 78 34 95
Offer description:
Some of the specialties of the restaurant L'Alqueria are its rice dishes, the "suquet de peix" (fish stew) and eel with garlic and pepper.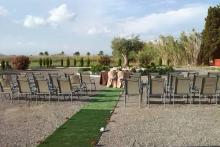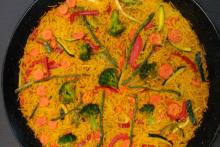 EL'Alqueria is located on the beach, in the Castellon town of Nules, 100 meters from the Mediterranean Sea, next to L'Estany in the Nules wetlands nature site and with parking caravaning free. Here you can enjoy the most traditional Valencian cuisine in a spectacular setting: rice dishes, "suquet de peix", octopus au gratin with alioli, grilled calamari and eel with garlic and pepper.

This slice of paradise also boasts two stunning terraces, where you can admire the surrounding landscape while savoring local products, a space for events and celebrations such as birthdays, baptisms, first communions, weddings and business lunches or dinners, a children's play area and parking.