Holidays for your soul at Hotel Retiro Kun Kan
Salud y bienestar, ocio y diversión, gastronomía
Hotel El Retiro de Kun Kan
964 710 916 / 646 823 333
Offer description:
Kun Kan is inspired in the Mayan wisdom of old. At this hotel located in Navajas (Castellón), you will find a magical place that will help your inner potential come afloat for making up for lost time. Get a new version of yourself, which will allow you to live with full confidence and with absolute plenitude in life.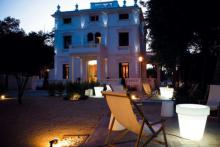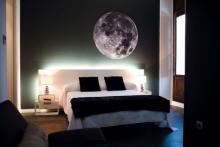 Not only the rooms have been designed with warmth, taste and refinement, but also the resting common areas, the terrace, the hall and the gardens. It is all about enjoying true holidays for the soul. The services offered focus on cleansing and renewing energies so as to enjoy our natural state of harmony, welfare and happiness by charging up our body, mind and energy.

In the Navajas natural environment, you will be able to go for comfortable strolls down tracks and paths that go through idyllic landscapes. There are some places that stand out: the Mirador del Paraíso (Paradise Viewpoint) is a place specially set up for sightseeing in the area –60-metre-high Brazal waterfall in particular–; the Esperanza water spring, which provides the population with water for consumption and irrigation; Altomira, from where you can see the Espadán and Calderona mountain ranges and the Palancia vale. And, by the way, Salto de la Novia is a magical site.