The Jardí de l'Estornell, a hotel in the village of the manantiales, Navajas
Ecoturismo, turismo rural, turismo activo, salud y bienestar, ocio y diversión, gastronomía
Segment:

Senior
Parejas
Otros
Hotel rural El Jardí de L'Estornell
964 71 06 74
Offer description:
Navajas. A house from old centuries purchased by the family Estornell. A hotel with charm. A trip proposal for you to search silence and peace.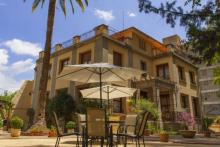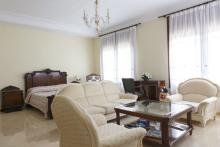 The rural hotel El Jardí de l'Estornell is a hotel with charm where you will be welcomed as only family welcomes its members and they guarantee us a total disconnection. Enjoy silence, peace and tranquillity in an incomparable frame as it is the village of Navajas. A house with 2 floors and 8 double rooms with terrace and hydro massage and 2 very ample suites: 101 Vivaldi and 103 President. Appealing, isn't it?
In the restaurant, you will be able to taste a big variety of entrants, rice preparations and Mediterranean gastronomy in quiet evenings. In fact, the owners say that it is an elegant, private accommodation and it is very well integrated in the surroundings so it is the ideal place for small escapes, celebrations and events.
Optional services:
A centenarian elm welcomes you in Navajas, in the foothills of the Sierra of Espadán. Incredible natural surroundings with sources, wide gardens and the beautiful natural place El Salto de la Novia. Inside the place, opposite the waterfall, you can catch sight of the mountain Rascaña and inside it, the enigmatic Cueva del Reloj, which owes this name to the spiky stone found at the door and whose projection, thanks to the sunlight, signalled the hour to the countrymen who worked the fields at its skirt.