A shelter of a different level in Montanejos
Ecoturismo, gastronomía, turismo rural, turismo activo, ocio y diversión
Albergue El Refugio
964 13 13 17
Offer description:
An escape to Montanejos is always a winning option. And if you stay in a shelter, you will make of it an unforgettable experience. El Refugio in Montanejos.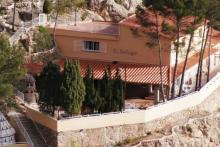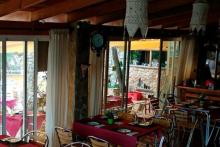 The hostel El Refugio is situated in the middle of Nature, surrounded by pines and built at the top of a rocky crag. A true balcony with views over the rivers Mijares and Maimona, and very close to the village of Montanejos. An idyllic place where you will be able to forget everything.
This rural hostel is unique and now you will discover why. The different option for accommodation go from handmade cabins, Arabic jaimas, and rooms for groups, collective bedroom and even the possibility to place your own camping tent. As you see, it is the ideal place if you think to go with the family, friends or in a group. The mountain is there waiting for us!
The hostel has restaurant, private parking and it offers the possibility to hire multi-adventure activities like climbing courses without exiting the facilities. Also you can go down to the river to relax and enjoy the famous natural swimming pools. You will not believe your eyes when you see this beauty!
Optional services:
Montanejos is one of the most beautiful places in the region of the Alto Mijares, where the rivers Mijares and Maimona have eroded impressive throats. The Source of the Baños is one of the main tourist appeals of the place. It is a source with a constant temperature of 25º. Here you will find more than a thousand different plans. Choose whatever you like and do not miss the delicious gastronomy.