Different and natural. Restaurant Monpiedra
Gastronomía
Restaurante Monpiedra
648 94 05 61 - 676 06 88 25
Offer description:
Unforgettable moments by the sea. The Restaurant Monpiedra in Moncofa (Castellón) is situated next to the Camping Los Naranjos and stands out by its variety of ambiences and by its emblematic jewel: the chill out zone.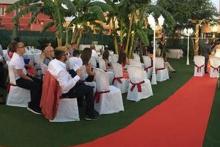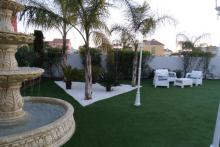 The nights in Restaurant Monpiedra are magic. The variety of ambiances makes it the ideal place for any celebration or simply to enjoy the summer by the seaside.

In its terrace, you will be able to spend great moments. Eat, dine and talk in a pleasant and fresh atmosphere, take a cocktail in its bar and taste the best meats and stuffing in its barbecue. Good kitchen and first quality products form the letter of presentation of this restaurant.

But definitely, one of its greater appeals is the chill out zone. Wide and integrated in a garden, this zone transmits an incredible tranquility. Shall the clock stop to feel the Mediterranean!
Optional services:
The second fortnight of July, Moncofa dresses up to hold its patron Saint festivities to Santa María Magdalena, big tradition to the virgin who gives name to its two more characteristic temples: the parish church and the hermitage, situated in the village and in the maritime villa. Do not miss the landing of the image which arrives by sea. Castle of aquatic fireworks and concerts, sportive events and innumerable varied acts will make you live in first person the joy of the Mediterranean villages in their festivities celebrations.