Cal Matiner: a 15th century country house for enjoying La Salzadella and its cherries
Turismo rural, ocio y diversión, ecoturismo
Offer description:
La Salzadellais a small town with a peaceful bucolic feel where time stands still from May to June to admire the blooming of the cherry trees and collect the town's well-known and highly prized cherries. All this culminates in the Cherry Festival celebrated the first weekend of June where tradition and arts and craft come together.

Cal Matiner is a spectacular 15th century country house built onto the 12th century wall of La Salzadella refurbished in 2015. It has a capacity of eight people and all the modern conveniences to guarantee that you will have a unique experience in La Salzadella, just minutes from the beach in Peñiscola and the mountains in Morella.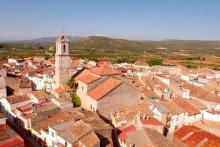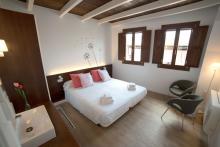 The dining room at Cal Matiner has a large fireplace and a magnificent sofa that overlooks the pressroom where wine used to be made. Its kitchen is fully equipped. The old washbasins in the rooms have been replaced with modern sinks, and the spacious beds are the perfect spot for resting with ease or watching the Smart TV. From the terrace you can admire the cherry trees in La Salzadella and on clear nights the star-studded sky.

All the rooms at Cal Matiner have air conditioning and individual heating and the water is decalcified.