Sharíqua rural hotel, peace and tranquillity in Jérica
Turismo rural
Casa Rural Sharíqua
964 764 294
629 288 007
Offer description:
Rest, peace and enjoyment are but a few of the moments you will remember from a stay at the Sharíqua rural hotel, in Jérica. A rural establishment, an ideal starting point to discover the Alto Palancia and Alto Mijares, two bordering regions that are strikingly beautiful.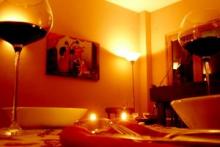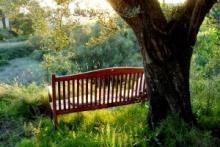 The cosy interiors, the ample terraces and balconies that peek over the natural surroundings are ideal to enjoy a cup of coffee or a glass of wine. A reading corner provides you with all the necessary tourist information on the area, as well as his history, gastronomy, hiking and monuments.
You can benefit from the extensive available information on the local history, the monuments and, of course, cooking, as well as the best hiking trails. The house is scrupulously free from television or internet access.
And if you want to enjoy a good meal, just name the time and the place: in the warm dining room, on the terrace, or under the olive trees during the summer. Come to Sharíqua and enjoy an unforgettable stay in Jérica.
www.shariqua.com